General information
The 3rd CENIDE Conference 2023 was supposed to take place last year, but it had to be postponed due to the Corona pandemic. This year, finally, it works out and we are excited to meet each other again in person and, following up on last year´s CENIDE summer party, taking the chance to discuss new CENIDE research topics and to shape the future of CENIDE!
3rd CENIDE Conference 2023, May 2-4, 2023,
Kardinal Schulte Haus in Bergisch Gladbach
Next to the well-established six main CENIDE research areas with great results and ongoing coordinated third-party funded projects, new ideas and cooperation activities will be the future of CENIDE. During last year´s CENIDE summer party, potentially new research topics were suggested and first ideas were exchanged. The focus of this year´s CENIDE Conference is to follow up these ideas and discuss the topics in more detail in parallel workshops. And of course, there will be enough time for personal exchange and communication as well as networking with other CENIDE members.
All CENIDE members and early career researchers are invited to attend the conference.
PLEASE NOTE: The registration is closed. In case you want register for the waiting list, please send an e-mail to tobias.teckentrup@uni-due.de or miriam.boehm@uni-due.de
In case you would like to participate with a presentation, please use the template for your abstract, that need to be uploaded in the registration form (Abstract_template_CENIDE_Conference_docx)
For more details refer at the program below (CENIDE_Conference_2023_Agenda).
Who will give a presentation?
Keynote talks
We are also happy to announce two excellent keynote speakers for the conference, both of whom are members of the CENIDE advisory board: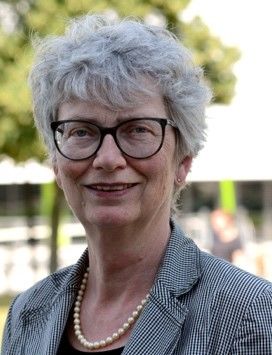 Prof. Dr. Katharina Kohse-Höinghaus, Professor for Physical Chemistry at the University of Bielefeld. Her research targets combustion chemistry and diagnostics with a multidisciplinary approach encompassing aspects of chemistry, physics, material science and engineering. She is the recipient of numerous awards, including the Federal Cross of Merit, and is a member of several scientific adivsory boards, including the German National Academy of Sciences Leopoldina.
(Source: University of Bielefeld)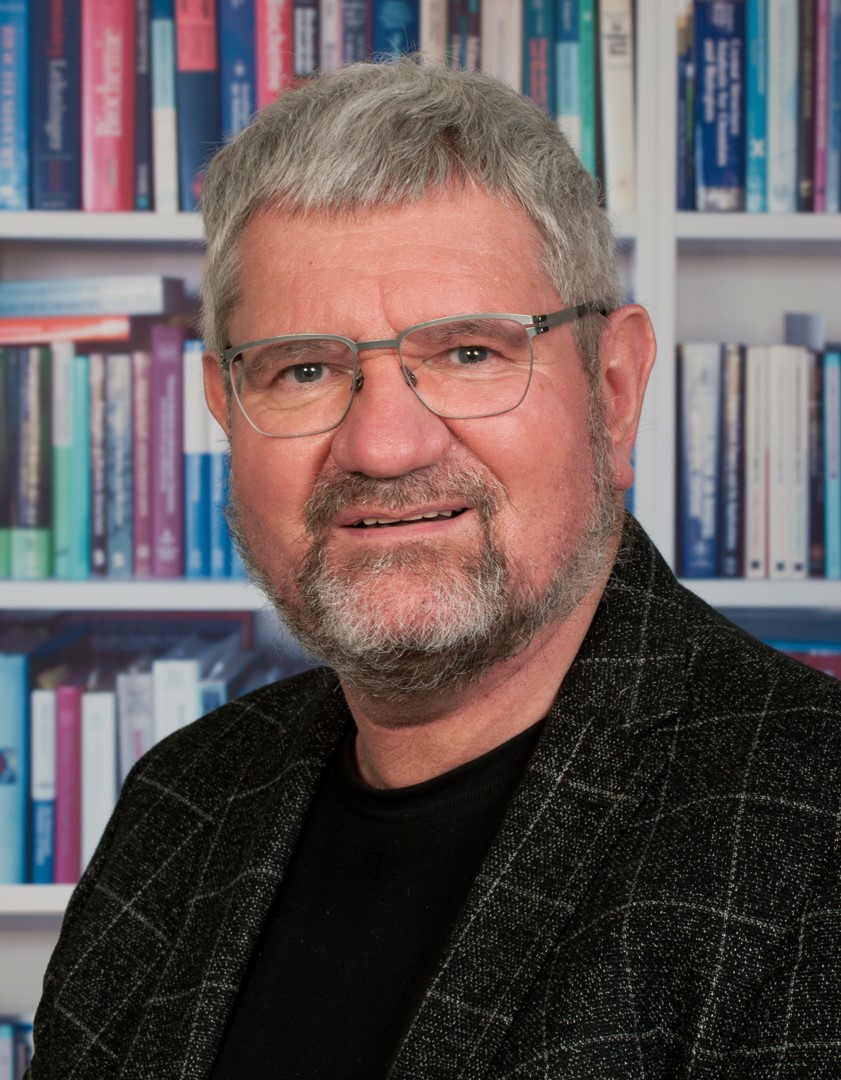 Prof. Dr. Robert Schlögl, director of the Fritz Haber Institute of the Max-Planck-Society in Berlin and founding director of the Max Planck Institute for Chemical Energy Conversion in Mülheim/Ruhr. His research focuses on heterogeneous catalysis and materials for energy storage concepts. He is a member of several scientific academies and vice president of the German National Academy of Sciences Leopoldina. Since the beginning of 2023 he is also president of the Alexander von Humboldt Foundation.
(Source: Max-Planck-Society)
Additional presentations
Next to the keynote presentations there will be two Postdoc Sessions, in which postdoctoral researchers from CENIDE have the opportunity to give short oral presentations about their current research and their important findings. Afterwards there will be enough time to discuss with the speakers and for interdisciplinary exchange.
Additionally, we will have two Poster Sessions, in which all other research projects will be presented. As an accomplishment there will be the Best Poster Award in the end.
Please use the template below for your abstracts for both, the Postdoc Session and Poster Session (Abstract_template_CENIDE_Conference_2023). In the registration form you can choose what kind of presentation you would like to give (please note that you can only give an oral presentation in the Postdoc Sessions if you selected Postdoc/Junior Group Leader in the registration form).
Please note, that you are able to modify your registration later on, e.g. to upload your abstract. Preferably, complete your registration right away.
Workshops
On last year's Summer Party new CENIDE research topics were suggested and already discussed in small workshops. At the CENIDE Conference these topics can be addressed further. After short impulse presentations you can choose and attend different parallel workshops on the different topics. The workshops have a duration of two hours. Of course it is possible to switch the workshops in one session. Registration for the workshops is not needed, just choose your topic of interest after the impulse presentations and join the meeting.
#

Topic

Person in Charge

A.1

Magnetism & Non-equilibrium dynamics

Andrea Eschenlohr, Heiko Wende

A.2

Quantum Technologies

Gerd Bacher, Axel Lorke

B.3

Artificial Intelligence

Karin Everschor-Sitte, Heiko Wende

B.4

Electrochemical Systems

Christof Schulz, Doris Segets

B.5

Nano-Bio-Medicine

Sven Brandau, Shirley Knauer,
Sebastian Schlücker

C.6

Additive Manufacturing

Michael Giese, Stefan Kleszczynski

C.7

Hydrogen

Harry Hoster

C.8

Magnetism & Catalysis

Rossitza Pentcheva, Stephan Schulz, Heiko Wende
Accommodation and Catering
The 3rd CENIDE Conference 2023 will be held at the Kardinal Schulte Haus in Bergisch Gladbach.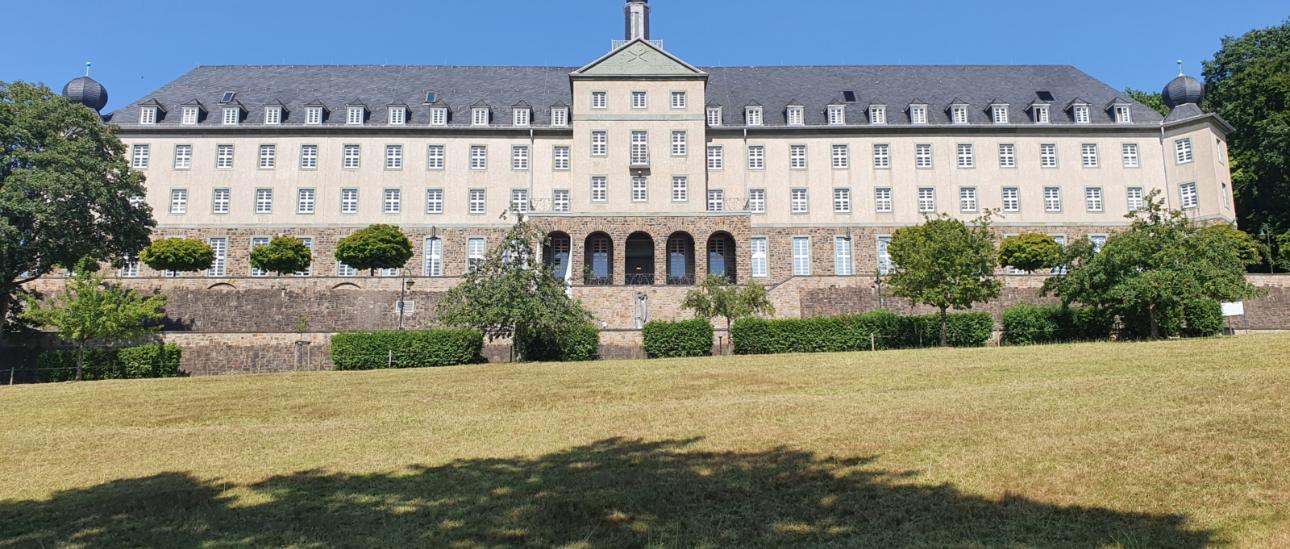 (Source: Erzbistum Köln)
For the physical well-being we will have an excellent catering and accommodations for all participants.
The participation is free of charge and accommodation will be reserved for all attendees in the name of CENIDE. We will provide double rooms for PhD students and single rooms for all others. Please be aware, that in the event of cancellation after the deadline a fee of 100 Euro must be paid. Of course, a change of the participant is free of charge. The number of participants is limited and the attendance list will be generated based on a "first come first served" basis.
For data protection please visit: https://www.uni-due.org/datenschutzerklaerung/
Registration
Registration for this event is currently open.
Surveys
There is an open survey.