Create your first Science Podcast with us!
We love science - and podcasts! If you want to share this passion with us, sign up for our workshop. Any researcher who works at a research institution in the Ruhr area and is perhaps involved in materials science can register!
Save the Dates:
Online kick-off: Thursday, Oct 19, 2pm – 3.30pm
Introduction and Inspiration
Workshop Day I: Monday, Oct 23, 9.30am – 4.30pm
Background: Content and Equipment
Recording Day I & II: Oct 26 & Oct 30
~1 hour per person, assisted by us :) you can choose the time slot
Workshop Day II: Wed, Nov 8, 9.30am – 4.30pm
Postproduction: Editing and Preparing Publication
Wrap-Up: Wed, Nov 22, 9am - 11am
Finalization of Editing, Feedback and Episode collection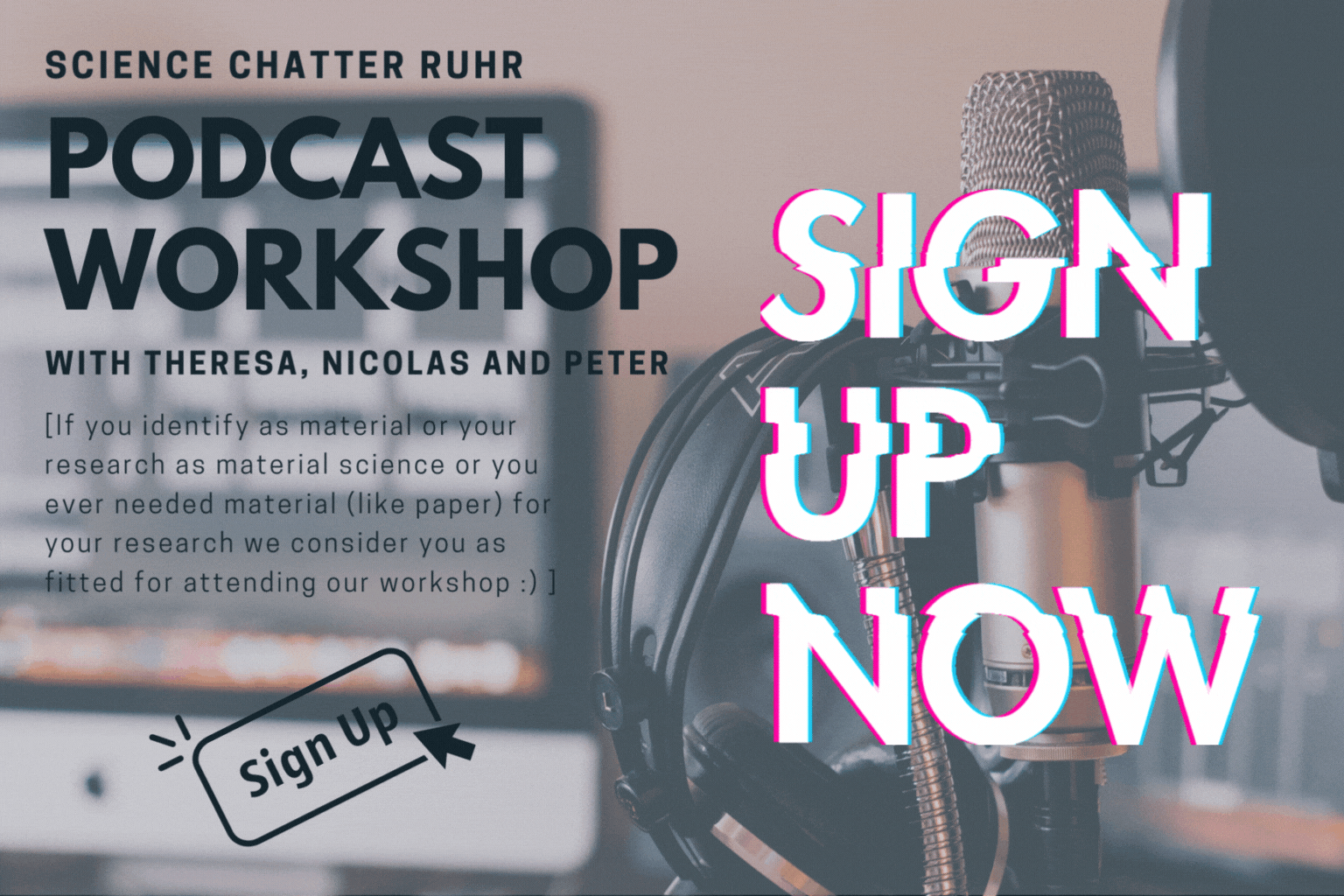 During the workshop we will not only teach you about science communication in general and podcasting in particular, but we will create you very own podcast episode with you!
If you cannot make it to all the workshop sessions, you might still be able to participate. In this case please reach out to us, and we will check how to make it happen. We look forward to assist you in recording your own podcast episode!
Your Hosts for this workshop: